Press Release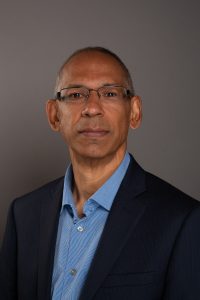 Mississauga, Ontario, January 18, 2023 – The Board of Directors of Contract Pharmaceuticals Limited (CPL) is pleased to appoint Jan Sahai, MBA, PharmD as Chief Executive Officer, effective immediately, reporting to Caitlin Wege, Executive Chair, Board of Directors.
Since joining CPL in 2005 as head of business development, Jan has grown our customer base, establishing CPL as a leading contract development and manufacturing organization in non-sterile liquids and semi-solids. He has consistently demonstrated his commitment to listen and respond to our customers and has developed deep and trusting relationships with them. As well, Jan headed CPL's COVID-19 Pandemic Committee, and helped ensure we maintained business continuity and employee safety throughout the past three years.
"For our customers, the patients who benefit from the products we make, and for our employees, I am thrilled to have Jan leading the organization forward," says Caitlin Wege, Executive Chair of the Board of Directors. "We can all count on Jan and the leadership team to deliver reliable production and development, achieving high standards of customer satisfaction and fostering productive partnerships."
A pharmacist, scientist and former researcher in infectious disease pharmacotherapy, Jan combines his business acumen with his passion for improving people's lives to inspire and engage our 300 employees across two Mississauga locations, serving the global pharmaceutical market.
"At CPL, quality is pervasive: the quality of our product, of our relationships, and of our team – that will not change,"says Jan.
"What excites me, is the opportunity to evolve as a development and manufacturing organization for the benefit of patients and our customers across the globe by partnering with you, our customer: you can count on me to listen to you and deliver on our commitments."
Prior to joining CPL, Jan held roles of increasing scope and responsibility at various research-based pharmaceutical companies across various aspects of the pharmaceutical business, including sales, marketing, stakeholder relations and business development. He was an Assistant Professor of Medicine and Pharmacology at the University of Ottawa, holds a Doctor of Pharmacy (Pharm.D.), a Post-Doctoral Fellowship in Infectious Disease Pharmacotherapy at the Medical College of Virginia, and an MBA from the Ivey School of Business.